We are a locally owned small business, not a corporate franchise, serving our local community since 2014.
Let us help you find agency and empowerment in your own health, gain confidence in your body's abilities and connect with others. We have both in person and online lessons. We'd love to help you on your health journey.
On Point Pilates is the recipient of Best of Denton County Award for Pilates Instruction in 2014, 2015, & 2018. Living Magazine's Best of for Pilates Instruction for 2016, 2017 & 2019.

Relax Your Neck, Liberate Your Shoulders
Experience the power of imagery, touch, and movement exercises to lengthen and balance shoulder and neck musculature.
A Truly Student Centered Approach
Learn How Your Shoulders are Designed to Move for Safety and Efficiency
Learn to Release Holding Patterns in the Upper Body
Learn to Melt Away Tension and Associated Mental Anxiety
A Franklin Method© Workshop taught by Michelle Lawyer
September, 12 at 2pm-5pm CDT
Via Zoom with 60 day Playback recording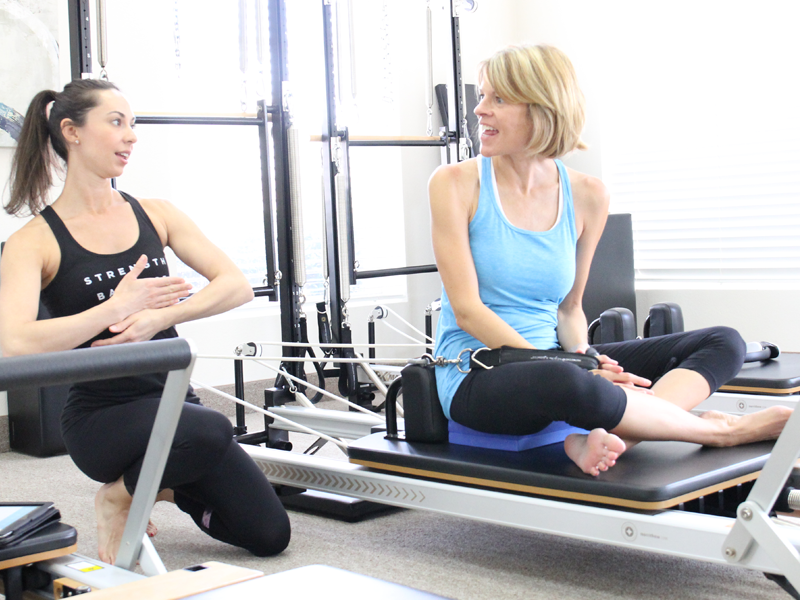 Top-of-the-Line Equipment & Studio
Train on the latest equipment at with the friendly instructors at our Flower Mound Pilates studio, near Highland Village.
Pilates Videos, News, Articles & More...
Sign up to receive our monthly newsletter!
Create your free account and we'll send you monthly updates with Pilates workout videos you can do from home, current industry trends and interesting information from our instructors.