We are a locally owned small business, not a corporate franchise, serving our local community since 2014.
Let us help you find agency and empowerment in your own health, gain confidence in your body's abilities and connect with others. We have both in person and online lessons. We'd love to help you on your health journey.
On Point Pilates is the recipient of Best of Denton County Award for Pilates Instruction in 2014, 2015, & 2018. Living Magazine's Best of for Pilates Instruction for 2016, 2017 & 2019.
New Restorative Classes
Your first class is FREE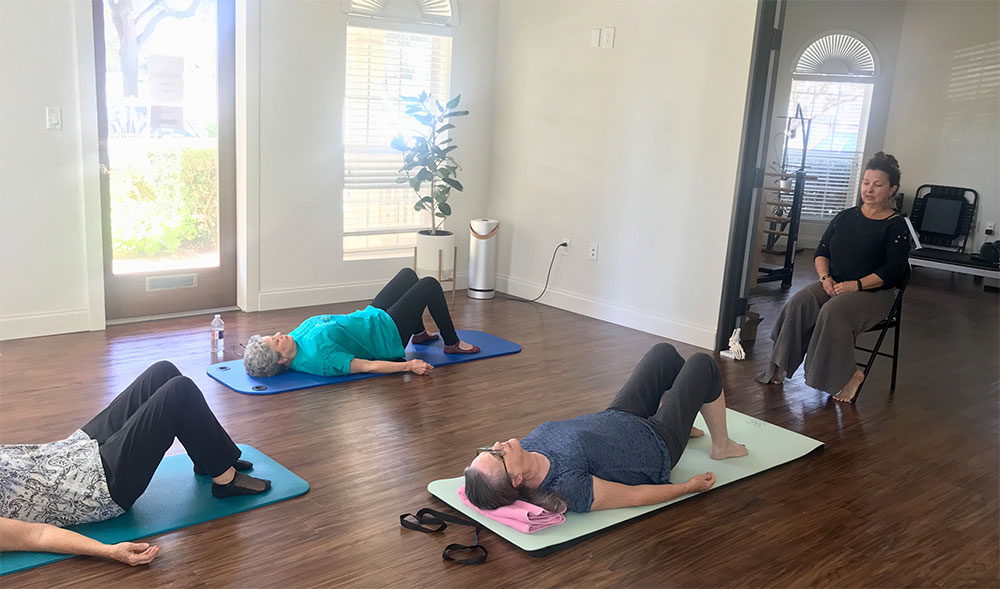 Restore and More
Mondays @ 11:15am with Jeannine
This class is a blend of movement practices that aims to restore the natural curves of the spine, relieve chronic pain, reduce stress and revitalize your health. Come join us on Mondays at 11:15 AM to re-discover your own unique optimal blueprint. 
$25 per class | Book Now
Movement Heals
Tuesdays @ 9:45am with Michelle
The Franklin Method© uses mental imagery, embodied biomechanics and somatosensory awareness to create safe and healthy movement as well as optimal function for life. Michelle blends this with a trauma-informed approach to help quiet the stress response of our nervous system for a body-based approach to healing from chronic stress and anxiety. 
$25 per class | Book Now
Mat and Mini Ball
Thursdays @ 6:30pm with Shea
This mat based class utilizes the mini ball to modify movements and focuses on building stability, balance, and strength. This is a mixed level class that can accommodate those with  little Pilates experience as well as those with a depth of experience.
$25 per class | Book Now
 Limited to 6 participants per class. This creates a personalized experience with group energy.
Can't attend live? No problem
Join us via Zoom for a live broadcast of the class or watch the replay (available for 7 days).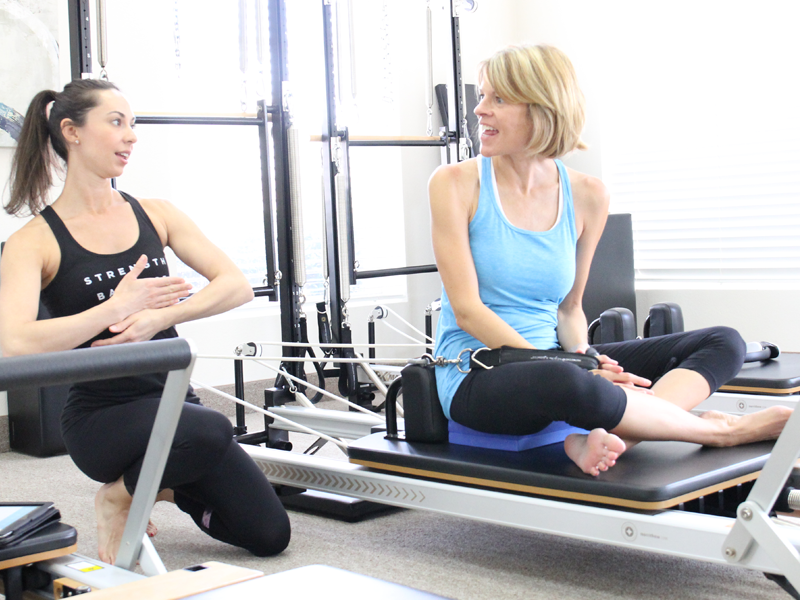 Top-of-the-Line Equipment & Studio
Train on the latest equipment at with the friendly instructors at our Flower Mound Pilates studio, near Highland Village.