We are a locally owned small business, serving our local community since 2014. Thank you for your ongoing support!
We help MOVE you into a BALANCED body you FEEL good in!
On Point Pilates is the recipient of Best of Denton County Award for Pilates Instruction in 2014, 2015, & 2018. Living Magazine's Best of for Pilates Instruction for 2016, 2017, 2019 & 2023.

Beat Stress with NeuroFit™
What is Nervous System Regulation? The ability to move flexibly between different nervous system states in response to internal and external stressors. This means that when we encounter a stressor, we can adapt accordingly and recover with minimal negative impact to our body and mind. When we become dysregulated due to chronic stress, these signs may show up:
Hypervigilance - constantly assessing threats around you and feeling as though the world is an unsafe place.
Sleep issues - trouble falling asleep and waking up in the middle of the night.
Brain Fog - inability to concentrate on simple tasks.
Digestive issues - bloating, IBS, indigestion.
Emotional sensitivity - frequent mood swings and poor mood regulation.
Procrastination - lack of motivation, lethargy, and apathy.
Chronic pain - unresolved aches and pains.
Numbness or dissociation - feeling physically and emotionally numb, detached from the body.
Obsessive or intrusive, looping thoughts.
Feeling irritable, frustrated, stressed, or "on edge" often
Ready to release stress cycles from the body and become NeuroFit?
The next Neurofit™ Workshop will be Hosted by Regenrus Wellness Center in Denton, TX and include a Sound Bath.
October 15th, 1pm-3:30pm
Reserve your space: email info@onpointpilatesstudio.com
Try a personalized Body-based exercise here: https://neurofit.app/balance
"When we learn to be with ourselves in an embodied way while moving in the studio, the mind and body begin to integrate allowing us to develop a deeper capacity to explore life, process trauma, manage stress, and build resilience to hardships experienced outside the movement studio."

Michelle Lawyer | Owner and Lead Instructor
Private and Small Group Lessons, Educational Workshops, and Restorative Movement Classes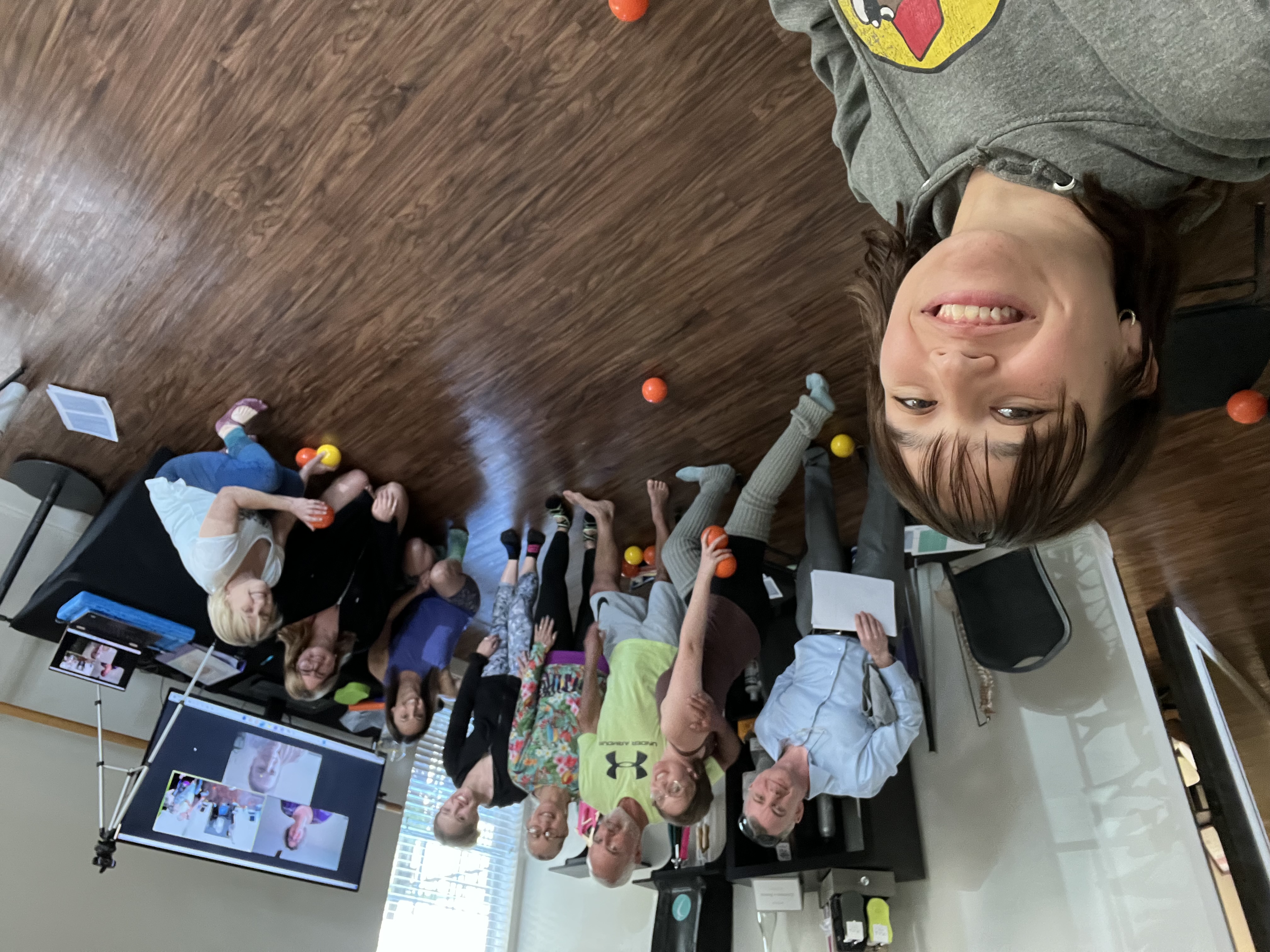 Restorative Movement
Tuesdays @ 8:00am with Michelle
Join Michelle for an embodied movement class that will help you release stress from the body and reset your nervous system using Franklin Method techniques. We utilize movement, self-touch, self-talk and mental imagery to explore your movement, increase lymphatics and blood flow, hydrate your connective tissue and joints, and increase your neural plasticity. The results include a relaxed body, yet aware mind, less stress, less pain and more enjoyment in everyday living. Let's integrate body-mind for overall health and wellness, in this unique class we EMBODY FUNCTION, TO IMPROVE FUNCTION!
$10 per class | Book Now
Private Lessons
By appointment
We specialize in creating custom training programs to accomplish your fitness and mental wellness goals. Our comprehensive understanding of body-mind integration helps get you results fast. 
Our private lessons will meet you exactly where you are moment by moment to produce the best results.   
Small Groups of 2-3
By appointment
2 principals of successful physical training are: specificity and progression. It must be specific to your body's strengths, weaknesses, and training goals and it must continually progress you by challenging your body and mind. Don't get lost in the crowd, enjoy a highly personalized experience in one of our small groups of up to 3 people. Every class is custom designed for you by our highly trained staff.  Unlike our competitors, we do not teach a one-sized fits all class plan designed by a corporate office, THAT HAS NEVER SEEN YOUR BODY. Discuss with your teacher your concerns and goals and we will help you reach them.
Enjoy a smaller class size for a personalized experience with group energy.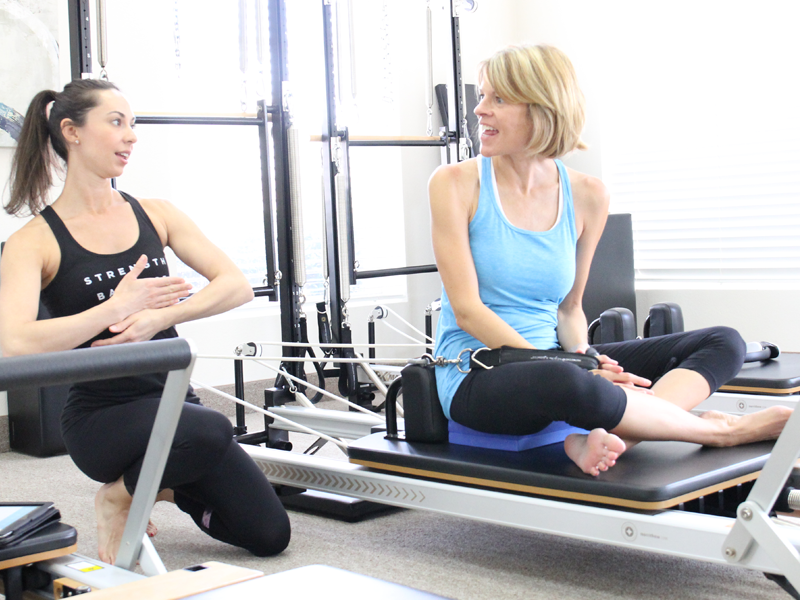 Top-of-the-Line Equipment & Studio
Train on the latest equipment at with the friendly instructors at our Flower Mound Pilates studio, near Highland Village.
Highly Trained.  Client Focused.  Research Based.
No matter your fitness level, age or exercise background, our well-trained instructors personalize private and semi-private Pilates programs for you and your body. Our mission is your well being.
Sessions are limited to 3 participants, ensuring you get the individual attention needed to get the most out of every Pilates session.